Five Ways Video Could Help Your Business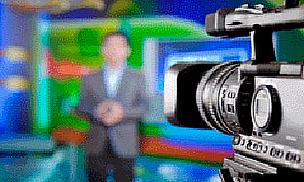 17 February 2013
There are a number of ways video could help your business, and CWM Studios can help put these ideas into practice to give your business a real boost. Here are five ideas to get you thinking:
Showcase what you do to prospective customers
Grow traffic through search and social media
Help your cusomters get the most from your products and services
Create compelling testimonials
Generate pay per view revenues from valuable content
Showcase what you do to prospective customers
Video is perfect for communicating the depth and quality of your product or service and the enthusiasm or expertise of your staff. If you are a professional services fim, then your prople are your greatest asset and they can clinch an enquiry with a good pitch. It is ideal for hotels, spas or restaurants as you can immediately communicate the experience. Also, web-based video content has a higher click-through rate than images alone.
Grow traffic through search and social media
Like images, videos can be tagged and found through Google and other search engines. You can also use social media (YouTube, Facebook, Twitter etc.) to place your video where prospective customers can find it and be directed back to your website. Make sure that you make it easy for visitors to share and pass on your video content to their friends.
Help your customers get the most from your products and services
If your product is complex and customers need help to get the most out of it, video is an easy way to explain how-to - and also to reduce the number of post-purchase enquiries.
Create compelling testimonials
If you can persuade your best customers to wax lyrical about your product or service on camera, you have a winning asset - particularly as the spoken word comes across as far more authentic than a written testimonial.
Generate pay per view revenies from valuable content
If you already charge for provision of specialist content on your website - maybe as a training company - consider whether you can offer pay per view videos on your site, or generate enough compelling content to monetise your content on YouTube. Alternatively you can use video as a trailer for long-form DVD video content.
Can you think of any more ways that video can help your business?