Media Training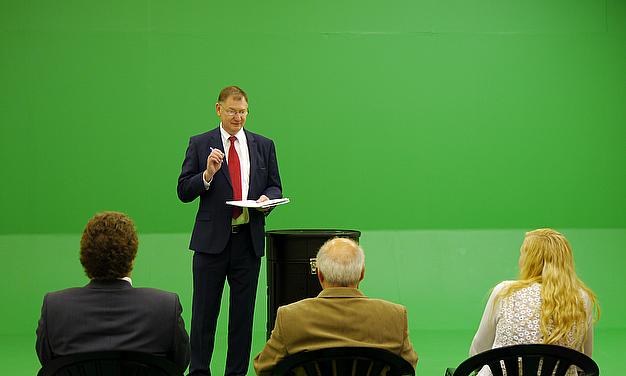 FSB Development Manager David Thorpe presenting
FSB Development Manager David Thorpe presenting at the FSB Training Day
CWM Studios deliver top quality Media Training days that can be used for internal individual confidence and team building or the specific external handling of the professional media journalists and broadcasters.
CWM Studios have their own video and audio facilities which can be used during these training days.
Below are some of the techniques and experiences covered on the media training days.
Message Delivery
Tips on body language, coming across as authoritative, assertive, relaxed and calm
Effective language use, using words and phrases for more impact
Important questions – thinking about what questions you should expect, and which if any, you should be asking
Vocal techniques to help you project your voice and come across in the right tone for your audience
Staying on track and not 'waffling' to ensure you make the most of your time available
Problem Solving
Dealing with 'tricky' situations and how to think on your feet, stay calm and avoid any problems.
Techniques to help you cope in pressurised situations such as a live Q & A.
Blocking & Bridging
Learning how to deal with questions that you may not have an answer for, or answering a question
in a way that enables you to move on to the points you want to make.
'Live' TV & Radio Interviews
We recently completed two one-day media training days for Federation of Small Businesses delegates - read more here.