Testimonials
At CWM Studios, our goal is your complete satisfaction and a finished product that you are proud of. We want you to be confident enough in our services to recommend them to your colleagues and clients. See below for what some of our clients think about working with us.
---
Everything that we asked for, the team worked with, everything was delivered…nothing was too much trouble.
The experience that I've had, is the kind that you'd tell anyone that this is the perfect company to work with
David O'Neill, Production Director, HK Timbers

---
CWM Studios have delivered a solution which really worked for us, getting us into a market-leading position with regard to video content.
Their experience, facilities and efficiency is second to none.
Alastair Symondson, Head of Media, Cricket World Media Ltd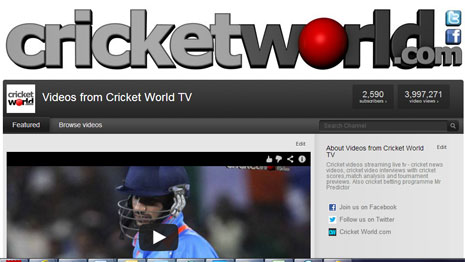 ---
The new website, which has been designed and built by CWM Studios, has brought Edgbaston to the forefront of digital marketing in the UK cricket industry. As well as having a well-designed homepage, which offers prominent commercial and editorial space, we now have a purpose-built solution that allows administrators to easily upload content that transmits across the website and all mobile apps.
We've received excellent feedback from our members and supporters since going live with Edgbaston.com in September 2012 and we have subsequently increased unique visitors by 65 per cent.
We're very grateful for the support of CWM Studios and look forward to continuing to developing our website and apps with their team.
Gareth Roberts, Commercial Director, Edgbaston Stadium