The Importance Of Planning Your Video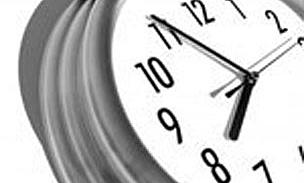 You might need to spend more time planning than you first imagined...
We sometimes cannot emphasise enough how important it is to plan your video, and plan it well.
A poorly planned video without a clear brief is guaranteed to require many changes, potentially including re-shooting, which takes more time and ends up costing the client more money than was budgeted for.
We try to avoid any over-run by planning videos properly and are committed to helping our clients do the same.
Pre-Production
When the formalities are agreed, you will be assigned to a project manager and their first task is to understand fully the aims of the video.
During pre-production we advise planning meetings so that everybody's input can be taken on board. We will look at the style of the video, the key message you want to portray and storyboard.
If you are working with a presenter they will be selected during pre-production. Locations for filming are chosen and filming is scheduled. Our filming days are carefully planned so that we gather all necessary footage and maximise our filming time.
Questions to help you plan effectively
Who is responsible for the storyboard and general idea behind the video?
Have you ensured that all contact details have been shared with the right people?
If specific locations are to be used, who is responsible for contacting the owner of the location to agree permission to film there?
Will there be sufficient lighting and power requirements?
Is it a noisy environment?
Are there any health and safety issues?
Can you fit in time to visit the filming location ahead of the filming day to identify any issues or confirm that it is suitable?
Who is responsible for script-writing and voiceovers?
What sort of graphics do you need?
Do you have the most up-to-date versions of your logos and what are your company colours?
Have you prepared and signed release forms if necessary?
Do you want to use your own presenters/voiceover artists or do you want CWM to source one or use our own?
What formats do you need the video to be produced in?
Do you have any other special requirements?
By answering these questions and making all relevant material available (graphics, logos, images etc.) at the earliest opportunity, you are well on the way to ensuring your video production process runs smoothly.
While the filming and to a certain degree the editing of your video might appear to be the most exciting parts, just as much time must be spent in the planning stage (and sometimes more) to ensure that your project makes it safely to the filming and editing stage.